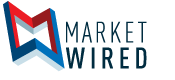 Bombardier Continues to Build Momentum with Successful Paris Air Show
- Orders and commitments for up to US$ 2 billion
/EINPresswire.com/ -- MONTREAL, QUEBEC--(Marketwired - Jun 22, 2017) - Bombardier Commercial Aircraft concluded a successful week at the 2017 International Paris Air Show, where it had the opportunity to connect with customers from around the world and announced up to US$2 billion in orders and other commitments.
"We are concluding the airshow with solid momentum, and I am very pleased with the level of interest and activity we are seeing in all of our aircraft programs," said Fred Cromer, President, Bombardier Commercial Aircraft.
"With our unique product portfolio, we are the leader in the market segment below 150 seats, and the orders and commitments, from multiple operators, for over 60 Q400 aircraft announced during the airshow are clear demonstrations that Bombardier already has innovative solutions that meet market requirements for larger and higher-performance turboprops."
The airshow was also an opportunity for Bombardier to showcase the CS300 aircraft alongside launch operator airBaltic.
"As the momentum continues to build up following the successful first year in service of the C Series aircraft, we are pleased that airlines around the world are demonstrating growing interest as they witness the C Series performance and hear about the overwhelming positive feedback from passengers and our launch operators," added Fred Cromer.
On June 21, 2017, Ilyushin Finance and Co. (IFC) and an undisclosed airline have signed a framework agreement on the lease of six CS300 aircraft. IFC ordered 20 CS300 aircraft under an agreement signed with Bombardier in 2013.
The C Series Aircraft Limited Partnership, an affiliate of the Bombardier Commercial Aircraft segment of Bombardier Inc. manufactures the C Series aircraft.
About Bombardier
Bombardier is the world's leading manufacturer of both planes and trains. Looking far ahead while delivering today, Bombardier is evolving mobility worldwide by answering the call for more efficient, sustainable and enjoyable transportation everywhere. Our vehicles, services and, most of all, our employees are what make us a global leader in transportation.
Bombardier is headquartered in Montréal, Canada. Our shares are traded on the Toronto Stock Exchange (BBD) and we are listed on the Dow Jones Sustainability North America Index. In the fiscal year ended December 31, 2016, we posted revenues of $16.3 billion. News and information are available at bombardier.com or follow us on Twitter @Bombardier.
Notes to Editors
Images of Bombardier at the International Paris Air Show are posted with this news release at www.bombardier.com.
Information about Bombardier's products are available in the BCA Media Hub
Follow @BBD_Aircraft on Twitter to receive the latest news and updates from Bombardier Commercial Aircraft.
To receive our press releases, please visit the RSS Feed section of Bombardier's Website.
Bombardier, C Series, CRJ Series Q400 and Q Series are trademarks of Bombardier Inc. or its subsidiaries.

Powered by


EIN Presswire does not exercise editorial control over third-party content provided, uploaded, published, or distributed by users of EIN Presswire. We are a distributor, not a publisher, of 3rd party content. Such content may contain the views, opinions, statements, offers, and other material of the respective users, suppliers, participants, or authors.
Submit your press release